As we've mentioned, for a few reasons, using forms in email campaigns can be a slippery slope. While some email clients will warn your subscribers of potential danger, others outright disable the forms. So if you want to send out a form in your email be aware that some recipients won't be able to use it. And of those that may be able to see the form, they might think twice about submitting data when they see a warning from their email client.
You don't want this to happen to your subscribers do you?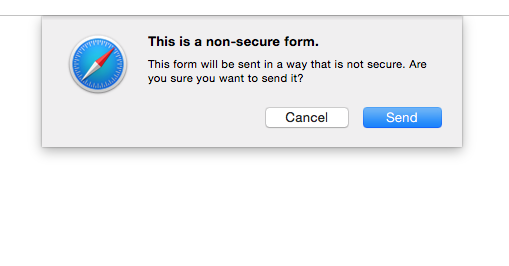 Online form solutions
Some great online form solutions include:
Given the sporadic support for forms in emails, we recommend linking to your form which is hosted on a page of your website or a landing page rather than attempting to embed it in your email. This is the most reliable solution to using a form with an email message. Your subscribers will be able to use it, and as a result, the number of people who complete your form should increase.