Resource 1:
Beautiful stock images to use in your content
There are millions of stock photographs around the web that can be used for free, but not all of them are worth using.
In order to help you create beautiful marketing content, we scoured the web for 5 of the best stock photography websites that contain incredibly beautiful – and totally free – images that you can use to get better results from your next email campaign, website or landing page.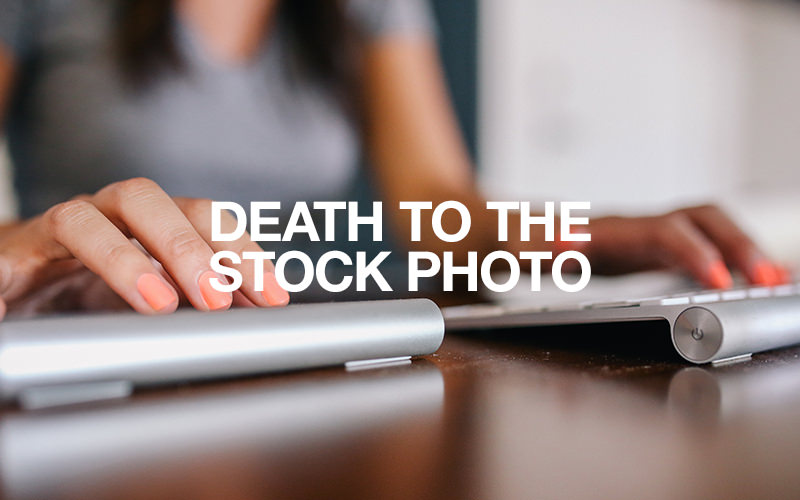 Founded by self-taught freelance photographers David Sherry and Allie Lehman, Death To The Stock Photo is a subscription service that sends subscribers a folder of 10-12 free, high-quality photos each month, always with a different theme.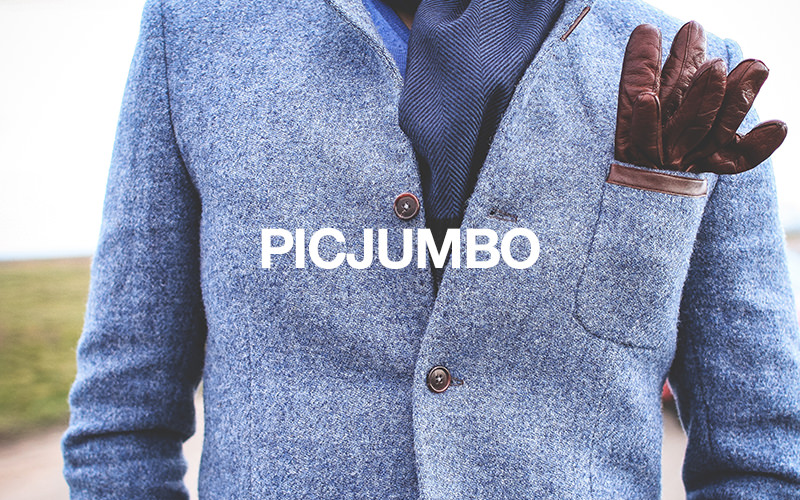 Here you'll find access to free, high-resolution images and illustrations from the site's owner Vicktor Hanacek. The photos are beautiful and are well categorised, making it easy to find what you need.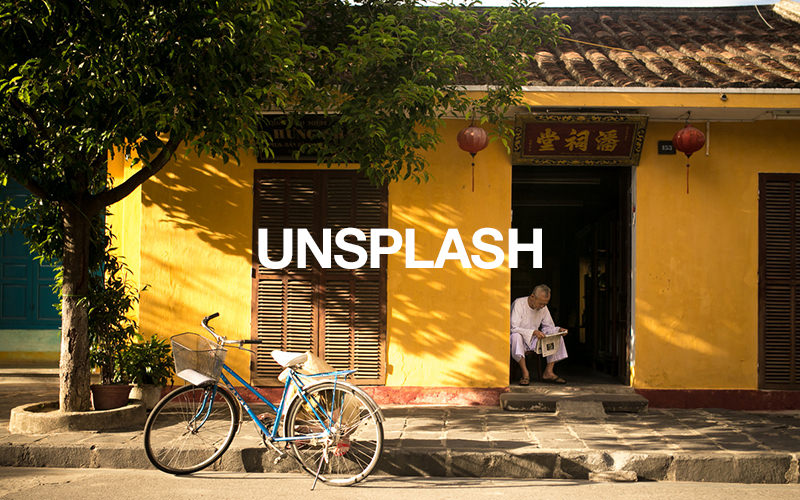 Hosted on a simple Tumblr account, the images Unsplash offers are breathtakingly beautiful. Subscribers to this free resource receive 10 new photos every 10 days in their inbox—all of which are available for any type of project. The minimalist layout and large image display showcases these photos in a unique way that makes for an interesting browsing experience.
Resource 2:
Beautiful icon sets to use in your content
Icons are a great addition to your marketing content. Our brains process visuals 60,000 times faster than text, so the right icon can help get your message across.
In order to help you create beautiful marketing content that gets results, we scoured the web to find the 5 best icon sets. All of these icons are available in PNG format, so you can easily drag and drop them into your next email campaign, website or landing page.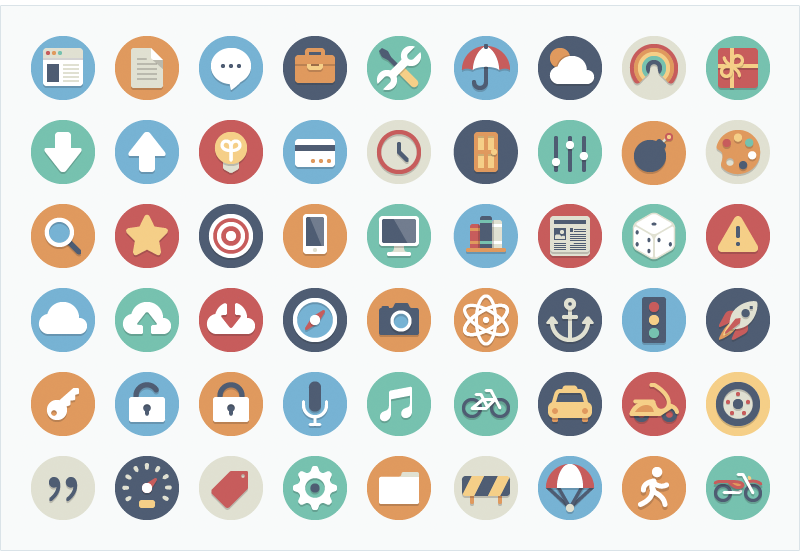 This round icon set (with 384 variations) offers all kinds of icons in both color and black and white format.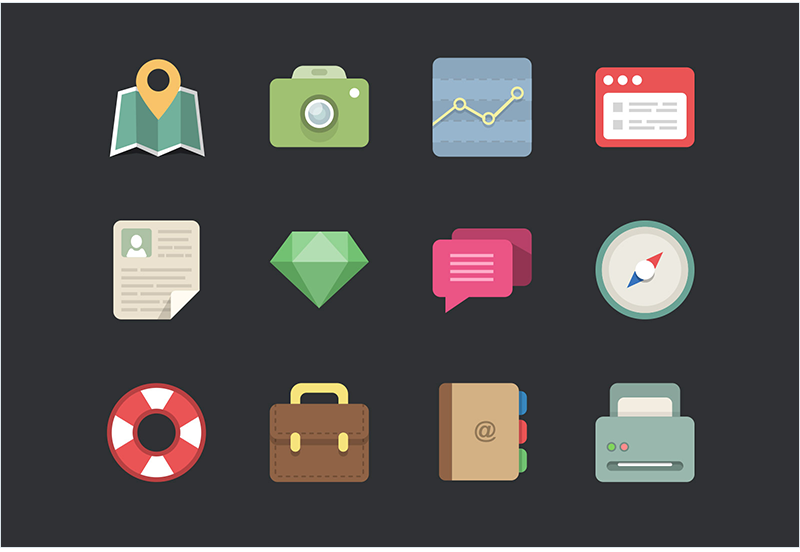 This set of 48 flat design icons will make your marketing content look great and includes everything from social media and tech icons through to notepads and mail.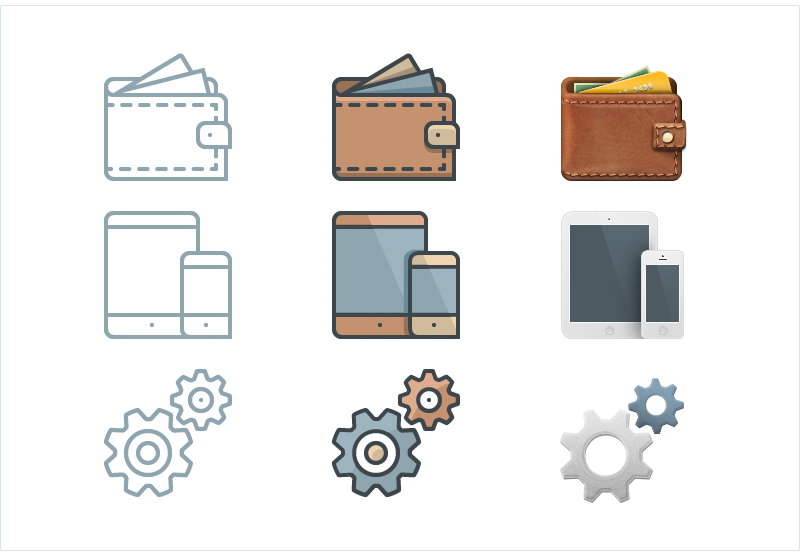 This set of 12 icons come in 3 different styles to match your content perfectly. They include everything from charts to pencils, tags and wallets.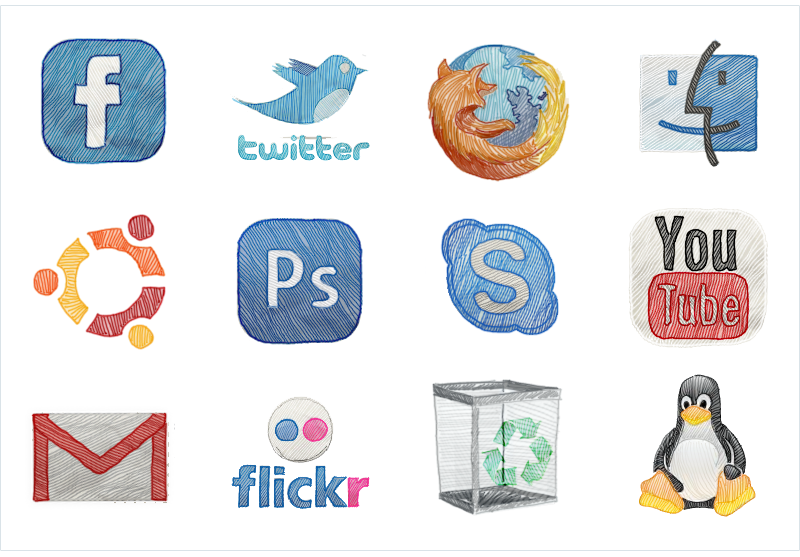 This set of 22 icons have a real hand-drawn, authentic feel about them. They are primarily focused on social networks and technology though, so they may not be for everybody.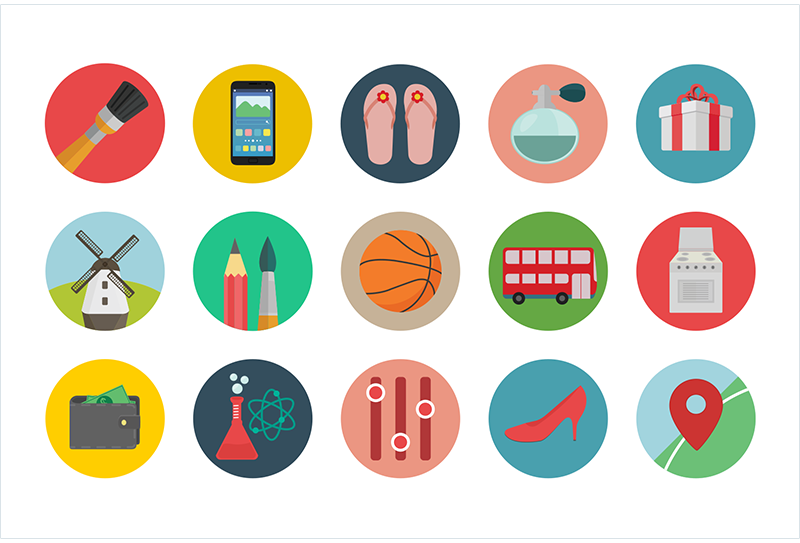 This set of 60 icons has a really beautiful, animated style that makes them a great addition to your marketing content. Subject matter includes everything from pencils and paintbrushes to shoes and wallets.
Resource 3:
Tools to create custom images
There are times when stock photography just won't cut it and you need to create a custom image for your website, email campaign or landing page.
Tools like Photoshop and Illustrator, while powerful, are generally too complicated for the majority of image creation work marketers do.
Instead, marketers like you need tools that are easy to use but still capable of producing beautiful images. Here's a few we recommend:
---
Canva
Canva helps make graphic design simple. The tool contains thousands of beautiful stock images which can be used in your designs, and you can easily add other elements such as text, banners, frames, and buttons as well.
What makes Canva great for marketers is its ease of use. With a simple drag and drop editor and thousands of pre-designed elements, you can create great images for your websites, emails and landing pages by simply choosing the design elements you want and dragging them wherever you want them.
Here are some examples of images that have been created by marketers like you using Canva: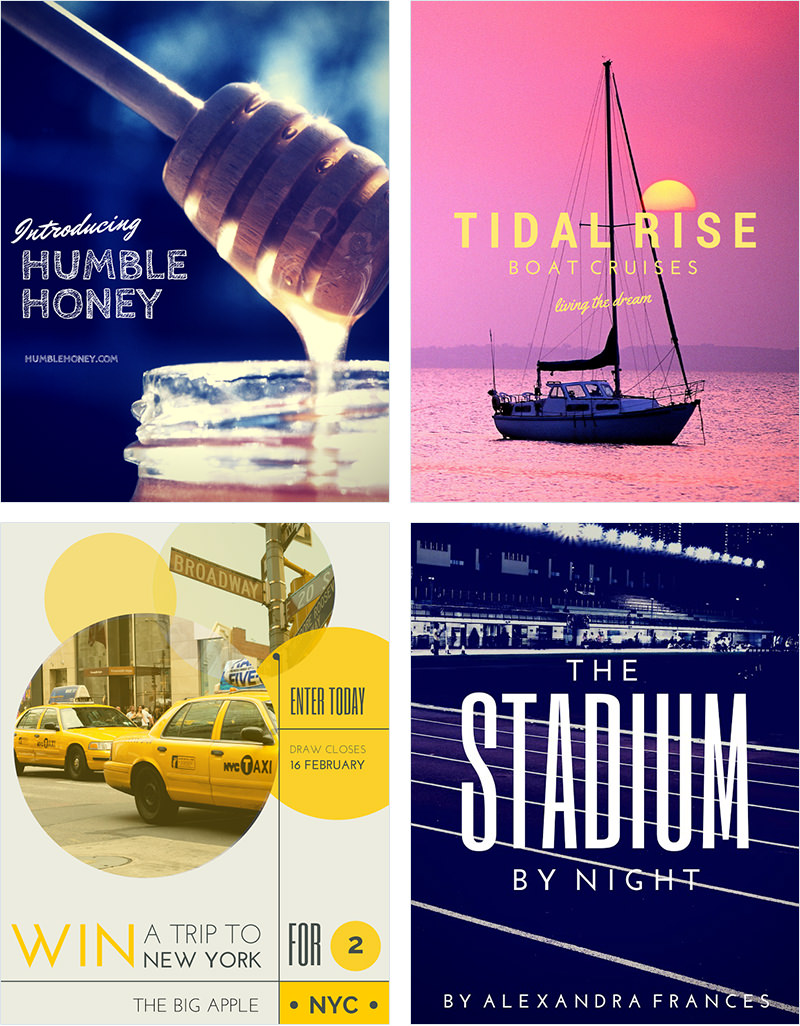 ---
PlaceIt
PlaceIt makes it easy to create beautiful screenshots of your website, application or any other digital product.
You simply type in a URL, and PlaceIt automatically generates a screenshot and places it inside a device in a particular context, such as an iPad sitting on a desk or a MacBook Pro sitting on a park bench.
Here are some examples of the Campaign Monitor website in various settings created using PlaceIt: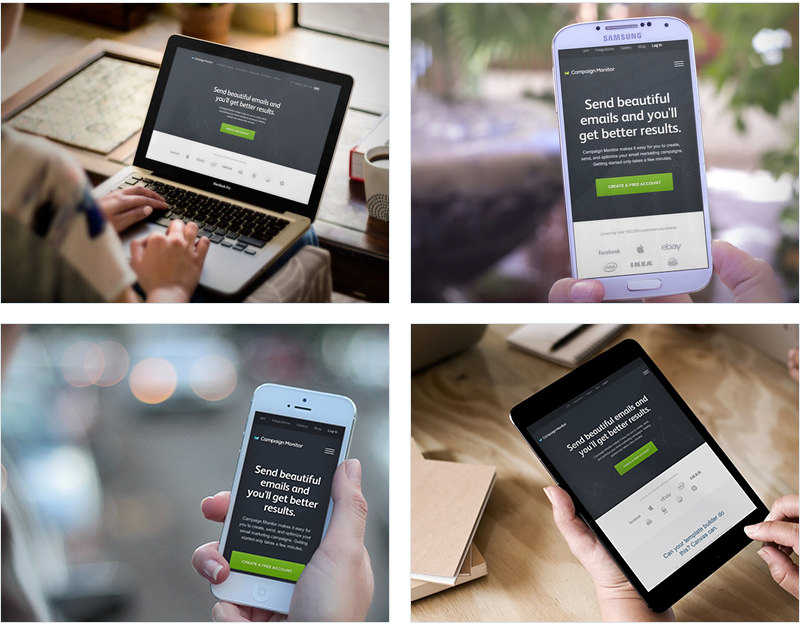 Resource 4:
Design marketplaces
Design marketplaces can be a great resource for marketers when you need more niche objects for your designs, like icons, banners, ribbons and more.
---
GraphicRiver
GraphicRiver is a design marketplace where professional designers sell their work, usually for minimal prices in the $1 to $10 region depending on the size and complexity of the item.
There are over 270,000 design items for sale on GraphicRiver, so chances are you can find the perfect design element for your email campaign, website or landing page.
However with so many items it can be hard to find the best ones amongst the noise, so here's an overview of some of the more useful elements you can find on GraphicRiver.
Icons
Icons are a popular element in design, and can help convey meaning and messages without the need for boring blocks of text. GraphicRiver has thousands of icons for sale on the site, from social media icons to analytics icons. Here are some examples: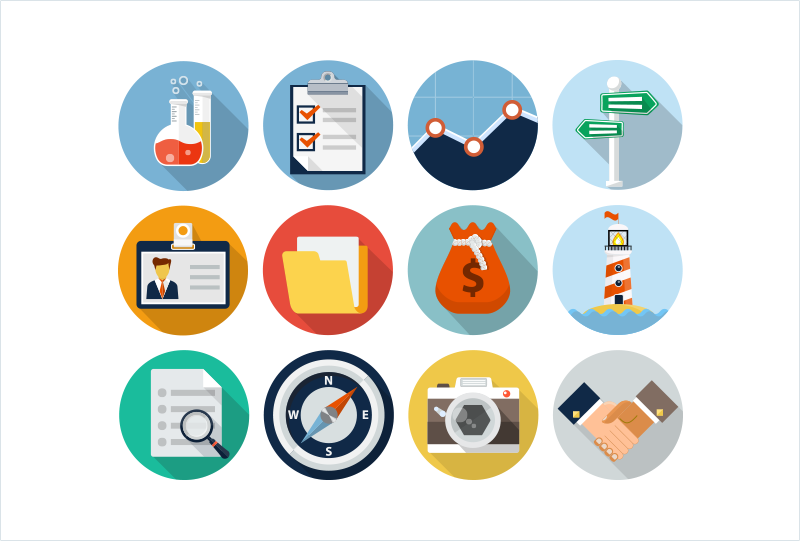 Banners & Ribbons
Banners and Ribbons are also popular elements in design, and can help call out certain elements like sales prices or special offers. GraphicRiver has thousands of banners and ribbons available, and here are a few examples:

Vector Images
Vector images can add some visual appeal to your content and help compliment your key messages. GraphicRiver has over 40,000 vectors available for sale, and here's a few examples:

---
The Noun Project
The Noun Project is an online collection of free and paid icons which you can download and use in your marketing content.
The Noun Project is basically your one-stop shop for icons. It features a great search functionality that allows you to find whatever icons you need for your content, and a simple search for terms like 'plane' or 'book' will return hundreds of icons you can use.
Here are a few examples of icons you can find on The Noun Project:

Resource 5:
Browser extensions
Browser extensions are free and easy to install tools that give your web browser extra functionality. They can help you with everything from viewing your websites & landing pages in different browser sizes to finding out what colors and fonts a particular website is using.
---
Web Developer

While the name suggests it's largely for web developers (and to be honest, it primarily is), there are a number of tools in this handy browser extension that make it useful for marketers like yourself, including:
Browser Resize
Web Developer allows you to resize your browser to different screen sizes popular on various devices, such as mobiles, tablets, laptops & desktop computers. This enables you to see what your content looks like on different screen sizes and make any necessary changes to ensure it looks great everywhere.
Color Picker
Web Developer includes a color picker that allows you to click on a certain part of a website and see exactly what color that part is. You can then use that color in your own marketing designs.
Ruler
Web Developer includes a ruler which allows you to measure the dimensions of a certain element and get the exact height and width in pixels. If you're creating images or content for a particular size, this is a great tool for working out the dimensions you need to work within.
---
WhatFont
WhatFont is the easiest way to determine what font a particular website is using. With this handy little extension for Chrome and Safari, you simply hover over a font you like and it will tell you the font's name, family, size and more. It can even point you in the direction of where to download the font yourself.