Man do we love it when our customers do something cool with our API. Yesterday we came across the handy work of clever Campaign Monitor customer Maria Cheung who has just put the finishing touches on a Campaign Monitor plugin for the popular forum software bbPress.
If you're not familiar with it, bbPress is a simple, easy to use piece of forum software from the creators of WordPress. Maria's plugin makes it easy to sync your bbPress forum users with your own Campaign Monitor subscriber list.
When a new user registers for a forum, they are automatically added to one of your Campaign Monitor lists. Each forum user can also subscribe and unsubscribe from your list on their Edit Profile page. The plugin also features an admin page where you provide their Campaign Monitor API key and select the list you'd like to sync with.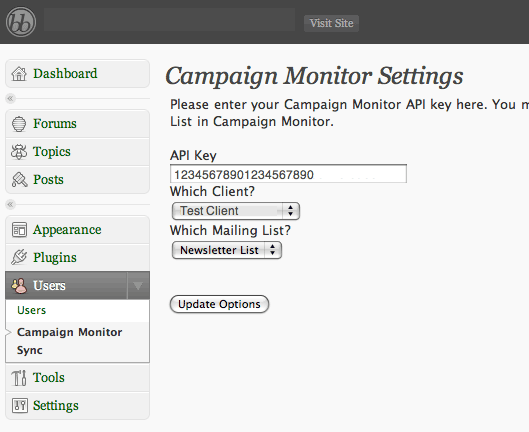 Head over to Maria's download page to grab your own copy of the plugin. Maria also tells us that she's working on a similar plugin for WordPress that makes it just as easy to sync between the two apps. Thanks again Maria!