We're used to having quite detailed information about the different browsers (and versions of browsers) that our website visitors are using, and being able to design with that in mind.
However, it's never been that easy to know which email clients your list subscribers are using to view your painfully crafted campaigns. We all know how much variation there is in support for CSS in emails!
Now the team behind the email testing service Litmus have released a smart new app to solve the mystery. It's called Fingerprint, and it's pretty cool.
For a small fee (either $39 or $99 depending on how long you want to run your test) you get access to the application. It's simple to setup, you are given just a tiny snippet to add to your newsletter, which varies according to how you plan to send it.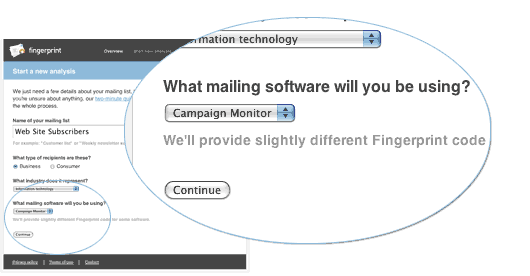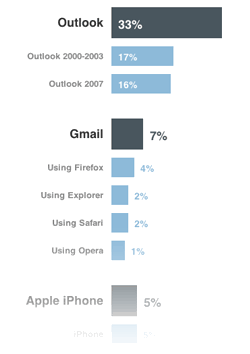 Once you've sent your campaign, you have access to very clear charts showing a breakdown of which email clients your subscribers are using. The results are further broken down into versions of clients, and for webmail clients the browser used to access them.
In our sample report here you can see immediately how useful the results are. You'll find out quickly if your subscribers are heavy webmail users, or all stuck in Lotus Notes land, for example.
With that information in hand you can select just how far you can push modern CSS and HTML in building your emails. You'll also be aware of how many subscribers are mobile when reading, which could mean a real rethink of the content you send.
Congratulations to the Fingerprint team on a job well done, and we highly recommend you checking it out.