It's been a long wait but the Campaign Monitor t-shirts have finally arrived. A big thanks to everyone who voted and left comments in our quick survey. We had hundreds of votes cast and decided to go with the top 3 designs as voted by you. Once the tally was complete, we hired designer Trent Agnew to turn your ideas into a thing of beauty. We're super happy with the results and are pretty confident you guys have helped produce the coolest email nerd shirts the world has ever seen.
Without further adue, the winners are…
<!– –>Security! by Mark Brownlow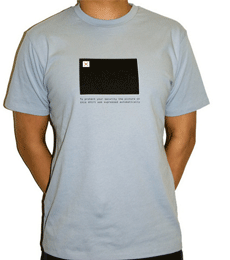 Receiving almost half the total votes, a big congratulations goes to Mark Brownlow from Email Marketing Reports for the winning tagline. Not only does he have one of the best email blogs on the web, but turns out he's damn funny too! We'll be sending Mark a copy of each shirt along with some other cool prizes.
<!– –>The Counter by Jason Dancisin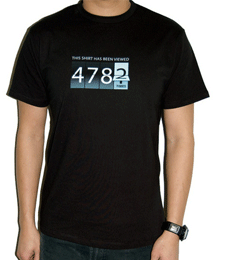 Coming in at second place was Jason Dancisin's simple but effective "This shirt has been viewed 4782 times". We instantly loved this one and were glad to see it voted in. We're sending Jason a copy of each shirt, the awesome SitePoint email marketing kit and loading his account with some free email credits.
<!– –>I'm single by our own Mat Patterson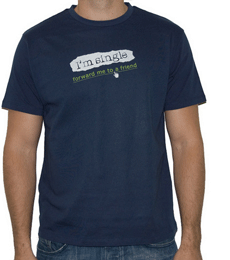 Someone in the office thinks they're pretty clever! We were stoked to see Mat's early design we used when begging you guys for help come in at third place. Here's the redesigned version.
The final voting tally
For those of you that made the final round but missed out on getting printed, thanks again for the hilarious suggestions. Here's a pretty graph showing the vote counts for the top 10 designs our team selected.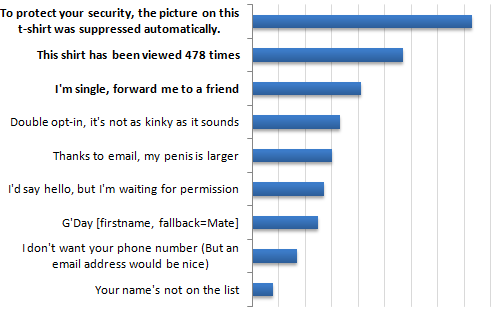 Finally, we're still overwhelmed with the response we've had to this and are so glad we could involve you all in the process. There are two things we've taken away from this.
Our customers are damn funny.
Penis jokes are alive and well.
Moving forward, we plan on sending a shirt to anyone who makes it into the design gallery and any customers who we spot doing something special with Campaign Monitor or helping out in our forums.
Grab your own copy
We've set up a small online store where you can check out the shirts in more detail and grab one in your own size. On a side note, the store was built in less than a day with the awesome Shopify – one of the most impressive web apps I've used in a long time.
Head on over to the store and flaunt the email marketing nerd within.