When investigating different email marketing tools for your agency, it can be easy to get caught up in the different features of different tools and end up with something that isn't really the best fit for your agency's and your clients individual goals.
So before you go looking at different tools, it's important to put together a brief feature list of the elements that are important to you in an email marketing tool.
The features that are important to your agency will vary based on your chosen model and your clients goals.
For instance, an agency who wants to provide an email tool to clients may need white-labeling and markup features, where an agency who just needs a tool to send on behalf of clients may not care as much about white-labeling it.
To help you get started with your feature list, here's 7 features commonly needed by agencies like yours:
1. White-labeling – Brand the email marketing tool you invest in as your own software. When your client logs into use the tool, they'll never see the vendor who you actually purchased the product from. This is an excellent feature for agencies who want their clients to be heavily involved in the process of sending their email marketing campaigns.
2. Markup – If your agency wants to earn a profit on each email marketing campaign your clients send, the ability to markup within the tool is essential. This option gives you the ability to set the price above what your agency is paying for the email marketing solution – and your agency pockets the difference.
3. Managing multiple clients – To stay organized and efficient, it's important that all of your clients can be managed from a single login. While your relationship with each client will undoubtedly vary, it's valuable to have a single view of each client's latest activity.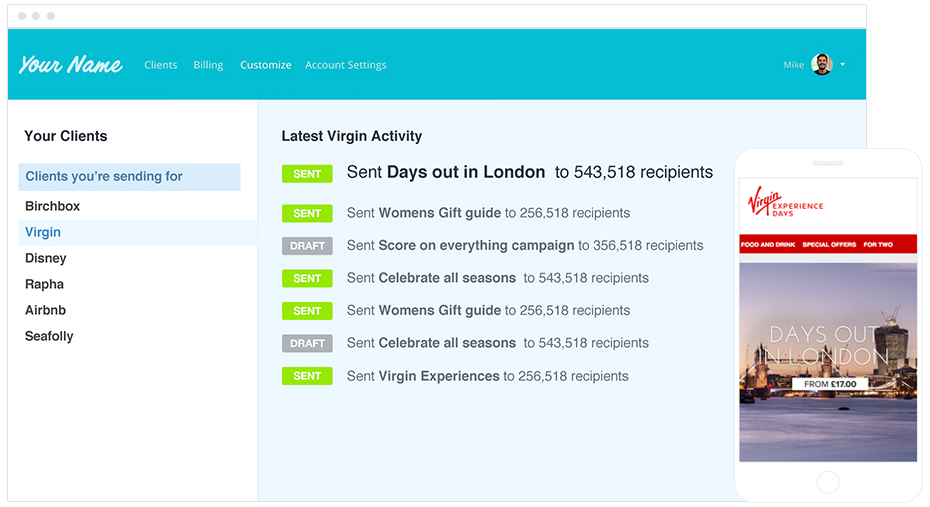 4. Permissions & Workflows – Select a tool that will support unlimited teams and team sizes, each with flexible levels of permissions and full workflow control that makes it easy for clients of all shapes and sizes to collaborate on their email marketing. For example, one user may be able to build an email but not actually send it.
5. Templates – Save time for both your team and your clients by investing in a tool that provides a library of pre-built, mobile optimized email templates. If you build the emails for your client, you'll move faster. If your clients build it, they'll move faster – everybody wins.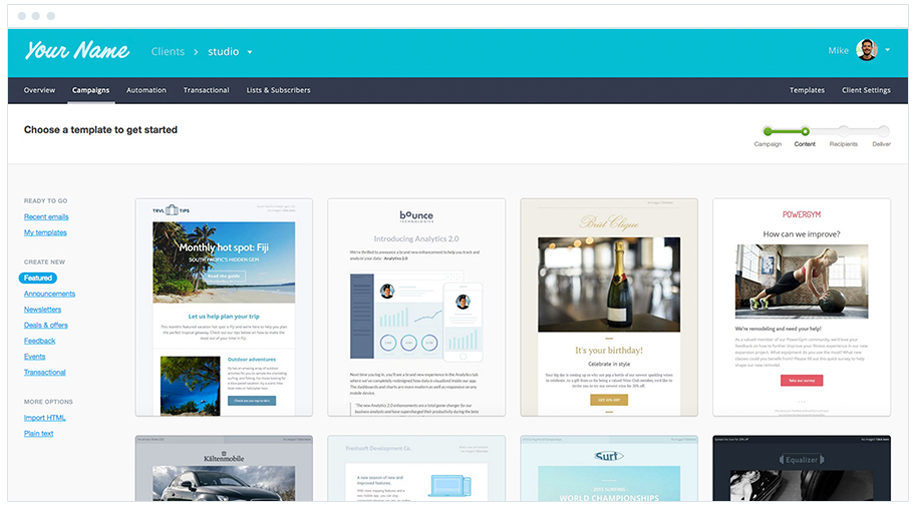 6. Drag & Drop Email Builder – Clients accessing the email marketing tool you provide them have a lot on their plate and need something they can be trained on quickly and is easy to use. Make sure you offer a tool with an intuitive drag-and-drop email builder, so building beautiful emails is a cinch.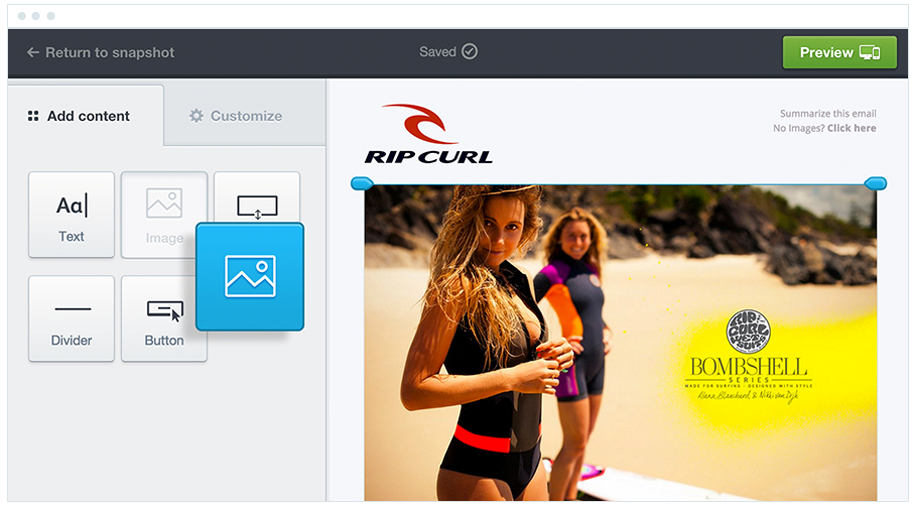 7. HTML Code email – While the email marketing world is moving to Do-It-Yourself, some agencies still prefer to hand code their client's emails. But, don't assume your client will know how to code!